iPhones are seen as the epitome of modern-life but there is something rather beautiful about the eclectic amalgamation of old and new technologies; it means that something that was once loved and in it's time was the height of fashion is once again a must-have item. It also means that those individuals who endeavour to break the mould with their style choice are not restricted to the likes of Gear4 or Apple speaker designs.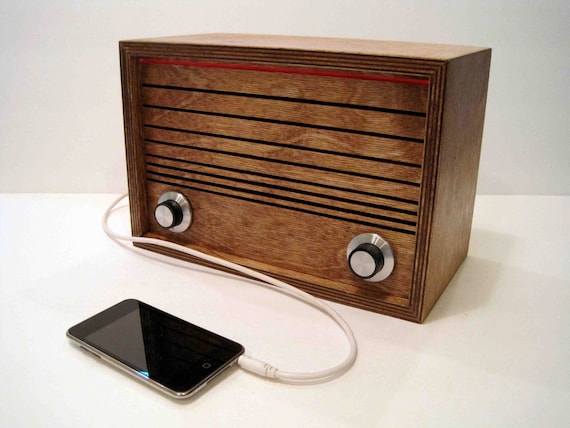 Los Angeles-based artist, Devin Ward, thought these classic radios were worth investing in and soon came up with a range of brand new iPhone/iPod and mp3 player speakers using vintage radios. Of course, the 50 year old circuitry is stripped out and replaced with safer, modern wiring and the ability to connect contemporary devices through newer jacks. Devin sees this as a way of rescuing the beautiful old radios of yesterday and breathing new life into them. You can purchase this work
here
.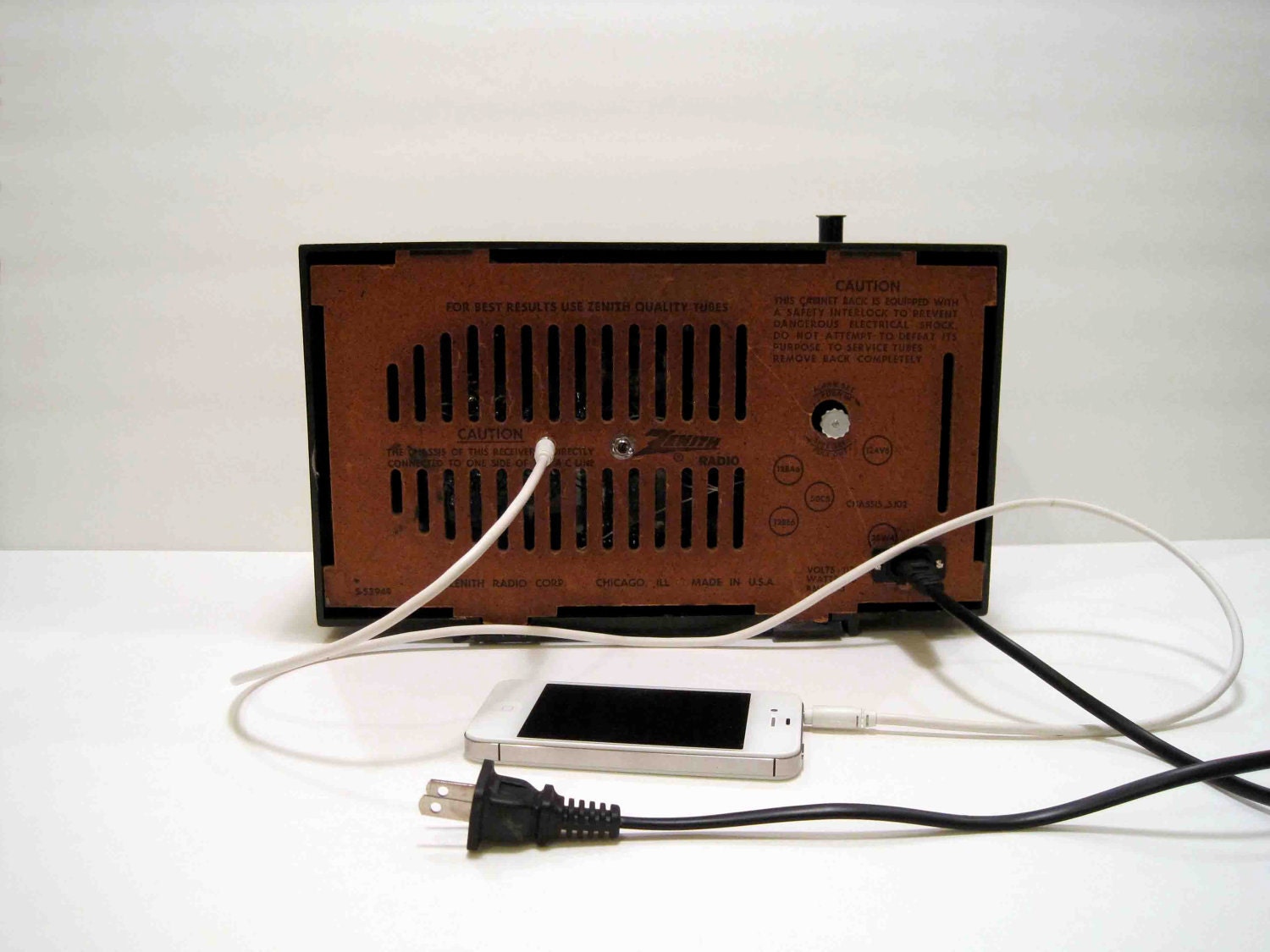 The great thing about these radios is that it allows those who wish to have a retro looking apartment or even war-era look, not to have to compromise in technology. Imagine a 1930s-style radio with 36 gigabytes of storage.
In his own words, Devin describes himself as an "electrician and an artist". He also speaks of the things he updates, "I like the dichotomy of most vintage items. Where else is the ugly old Industrial Age represented so beautifully?" In his own words, the reason why he does this is, "the spirit of recycling. I'm all about re-purposing classy things that would otherwise be discarded."
Most of Devin's radios have been sold on the website Etsy. He is always working and there are still some left to purchase. One such item is an old Admiral tube radio in white which can still be used as a radio or as the speaker for your Apple iPhone, iPad or iPod. To retain the look, the radio still has the original cord but the inner workings and speaker are all upgraded.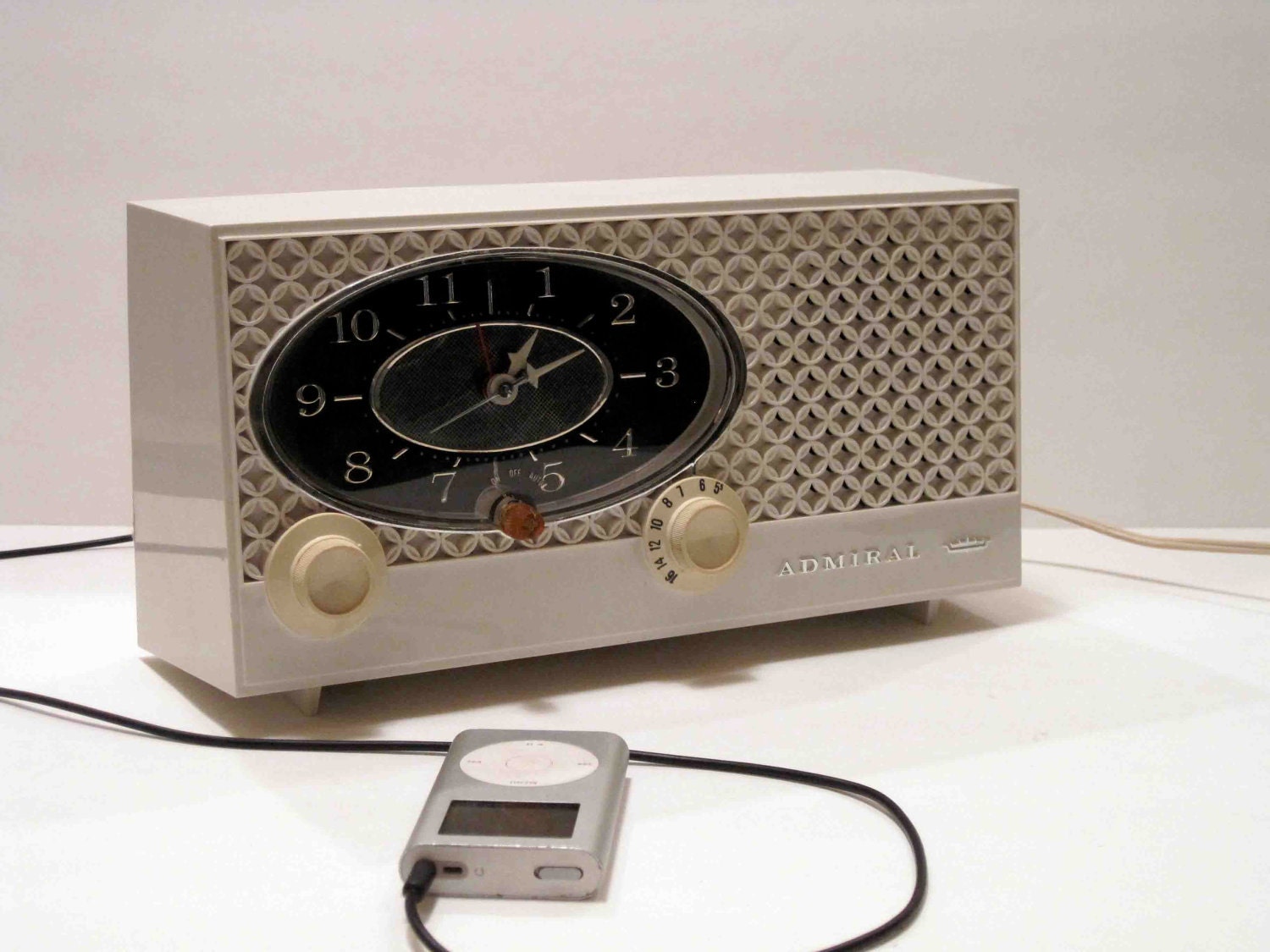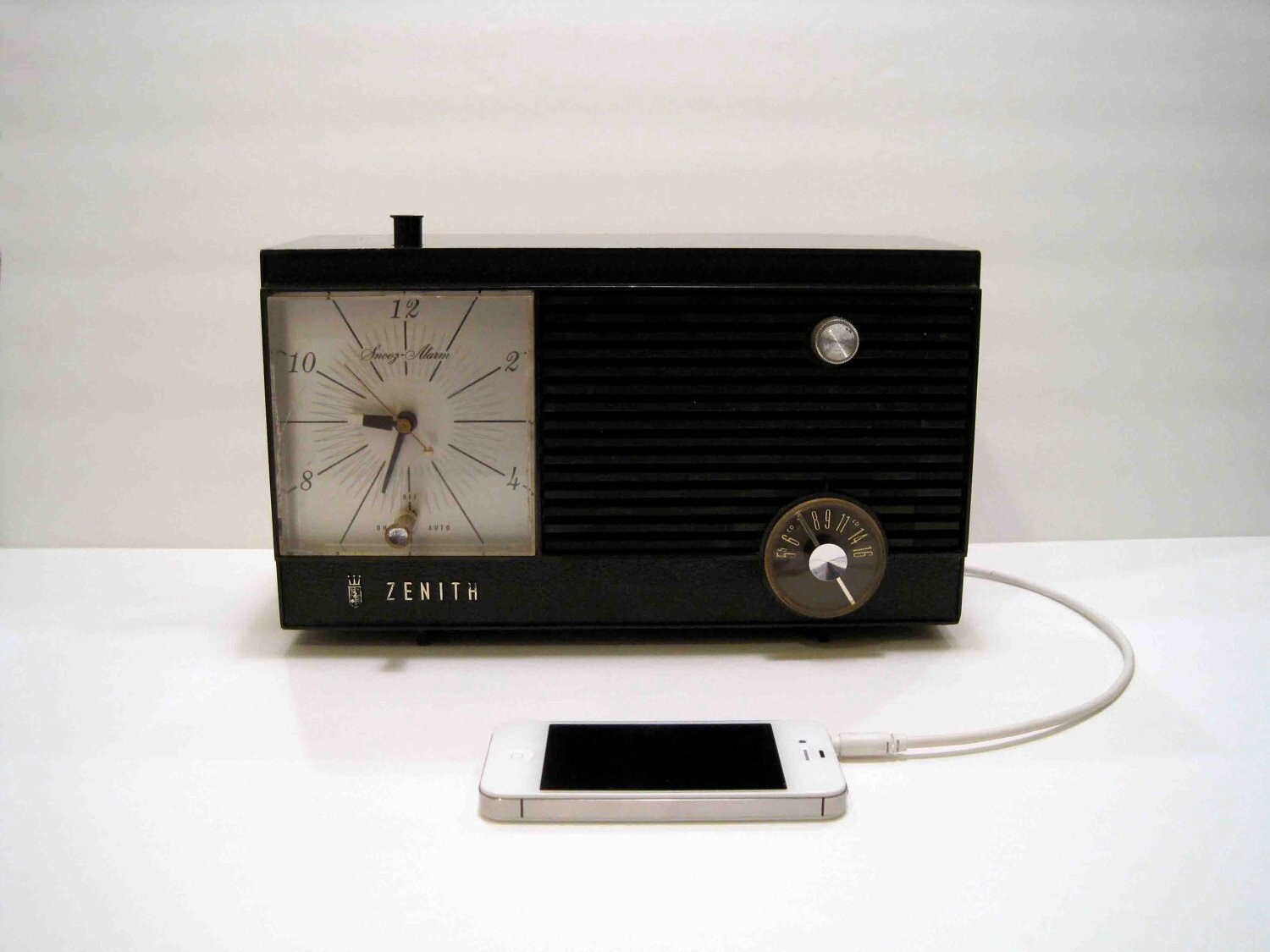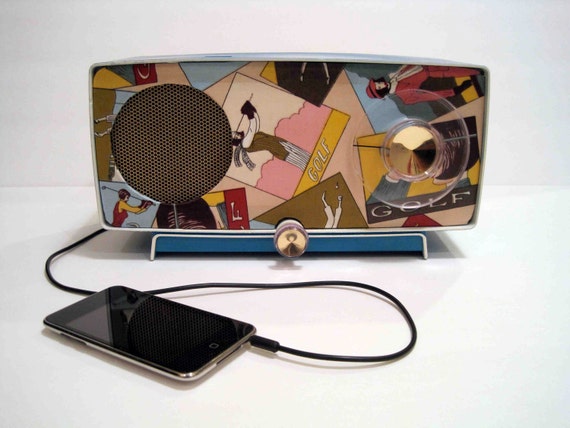 Art Decor Radio
Another Zenith Radio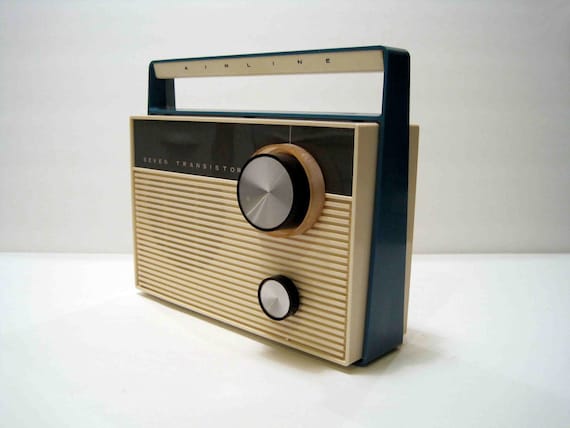 A vintage tube radio
Of course if you don't have the $300 price tag that goes along with an original Devin radio, you could always look at designing your own at http://www.origaudio.com/ a place where if you really wanted to, you could put your face on a pair of shoes.
But if you fancy having it done for you, here are a few examples of vintage-look speakers for iPhones, PCs and mp3 players created using the origaudio tool by Zazzle member Adorability. The speakers are made out of a durable plastic that has been printed with a design. They have a handy little kickstand so you can prop them up and are powered by USB or 2 AA batteries, and at less than £30 could make in inexpensive gift for that vintage enthusiast in your family.
I hope you have enjoyed the vintage speaker showcase, I'm off to ask Devin to re-purpose an old Crosley E-15.